A 1960s house on an elevated suburban site in Canberra has been reorganised and reoriented through new interior and exterior spaces over four levels.
The house is an example of the short-lived mid-1960s 'Boomerang Style'. While low and elegant from the street, the house loomed awkwardly over its tapered and sloping rear garden.
The principal architectural idea was to retain the considerable embodied energy - material and cultural - of the original house and create a strong counterpoint in the design of the new spaces.
By rotating the new rear walls at 30 degrees to the main front wall, the new spaces are oriented directly to north, the rear boundary and long views.
The new low-pitched roof line follows the ground slope, settles the different levels and forms into the site and distinguishes the new forms from the original tiled 'boomerang' shaped gable roof.
The original white rendered walls give way to white steel profiled cladding, which folds around the sharp corners and draws the eye into the courtyards and terraces tucked within the overall volume.
Various original elements reappear, including the balustrades and the concrete driveway, broken and relaid in the front garden as a retaining wall.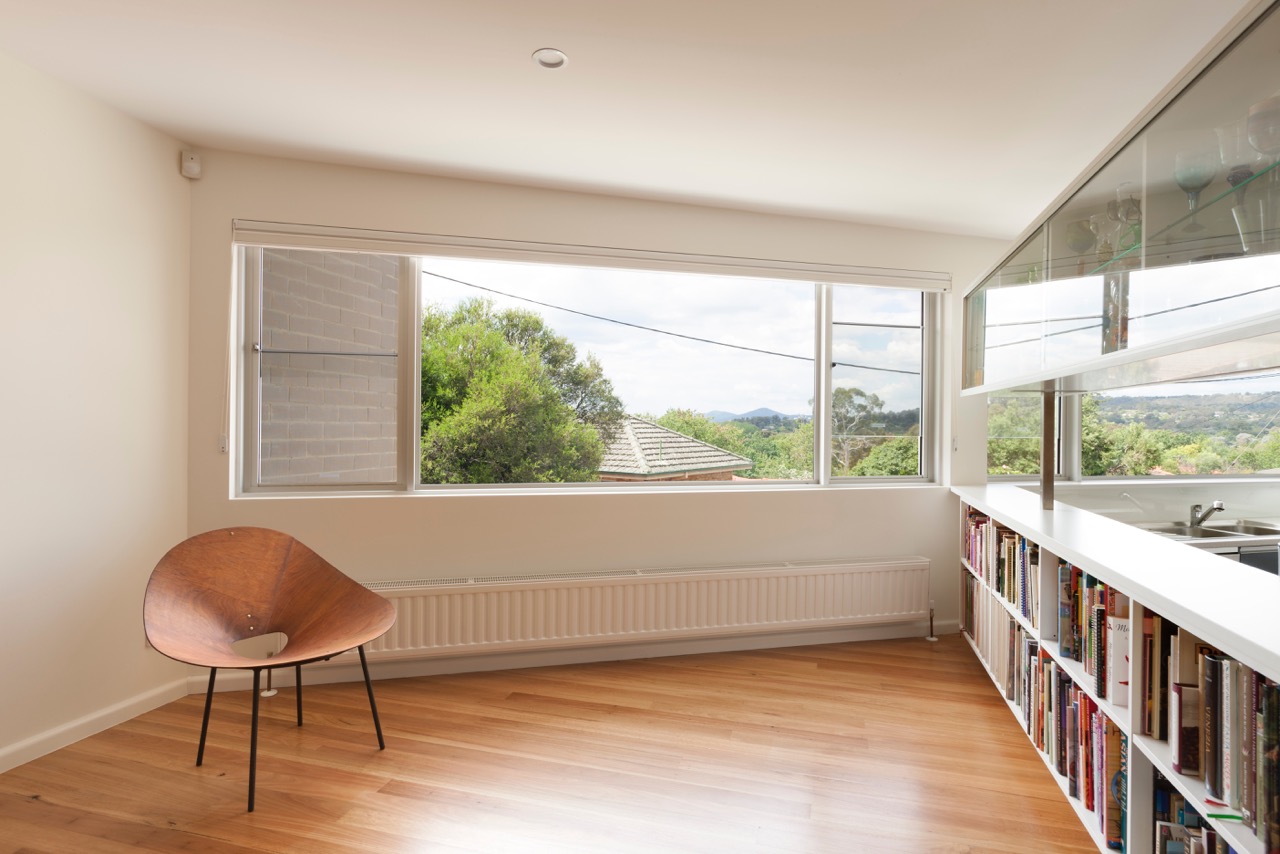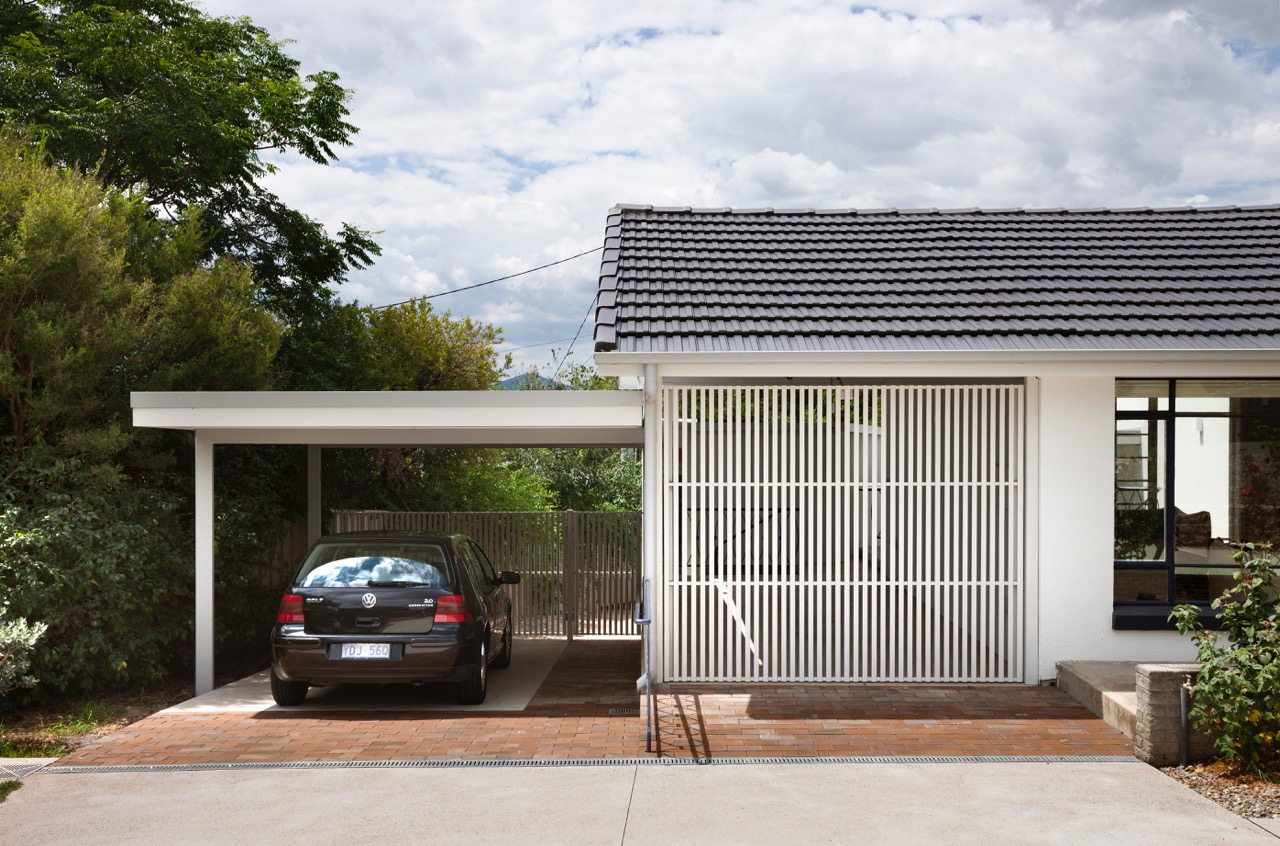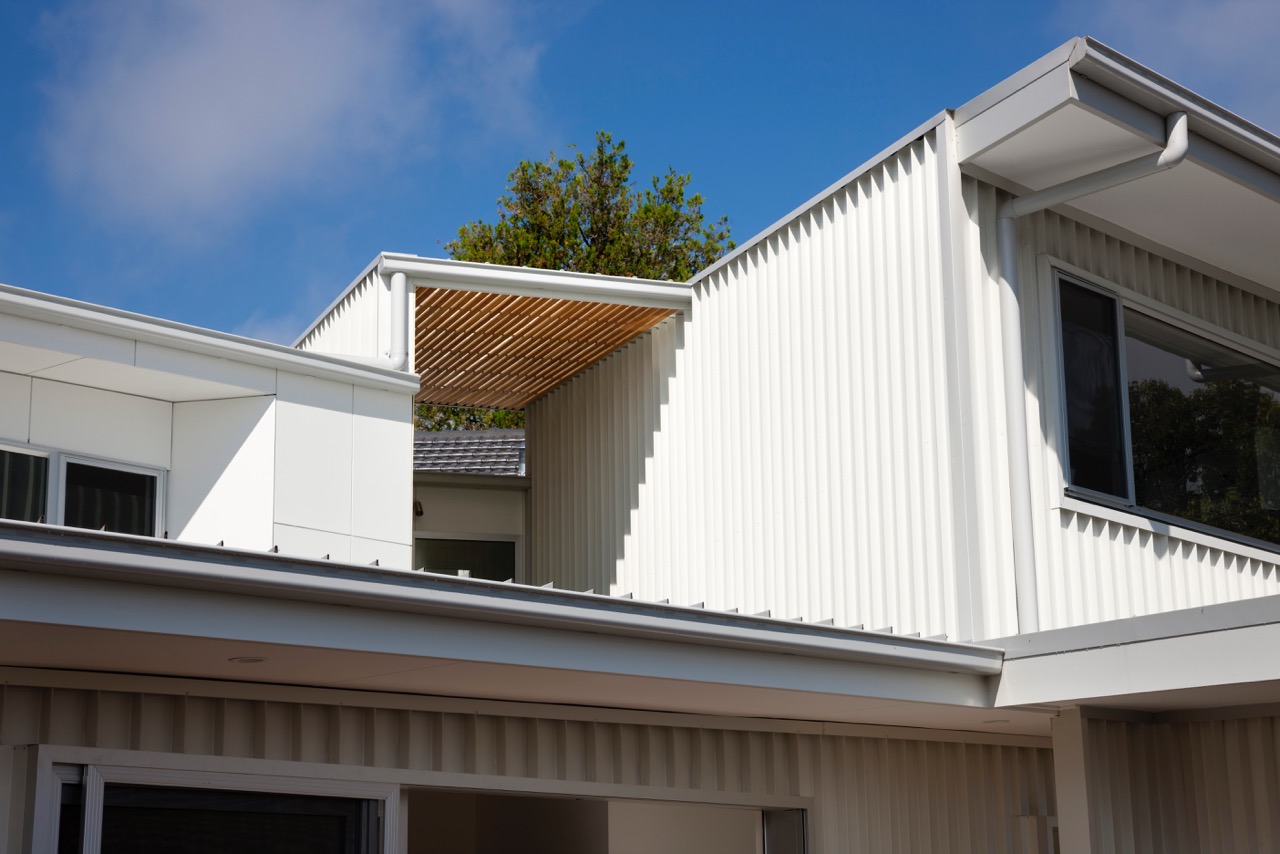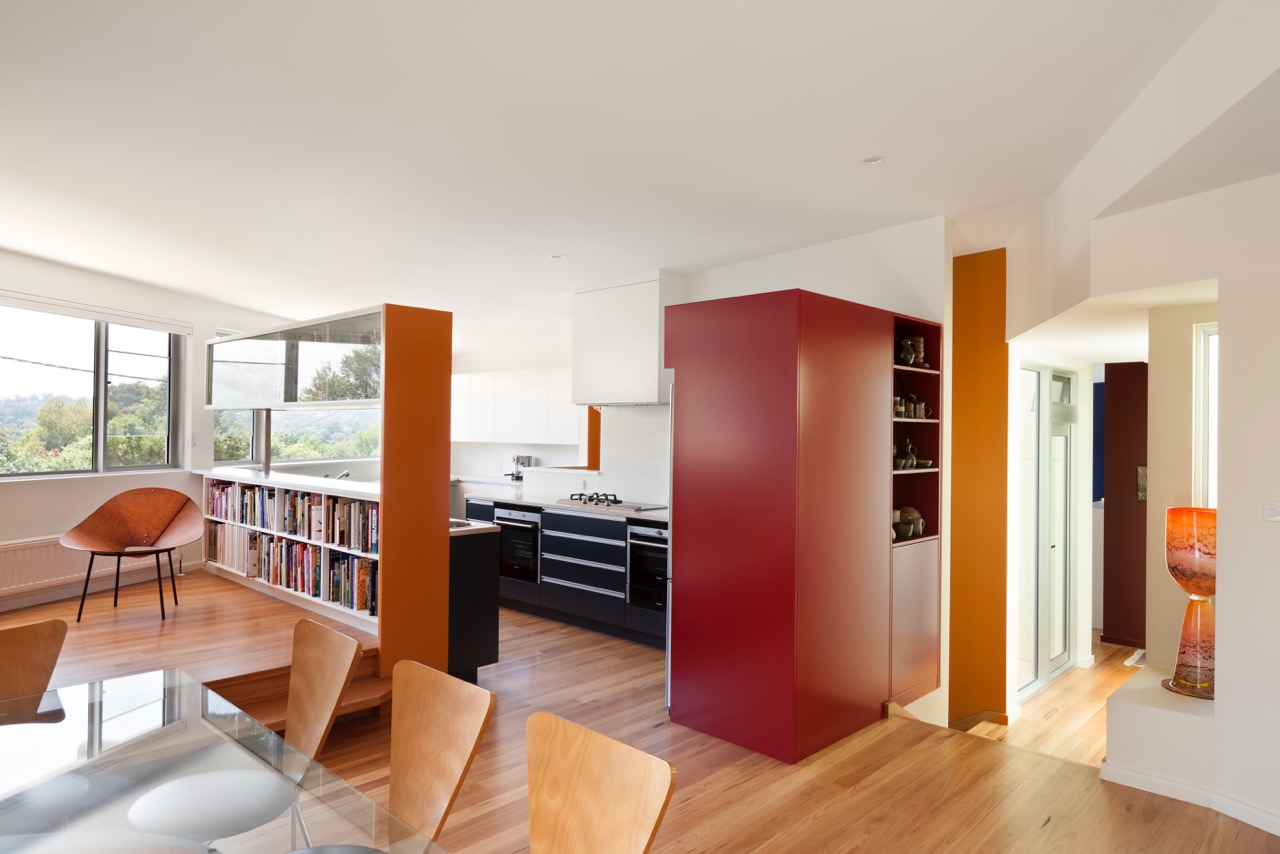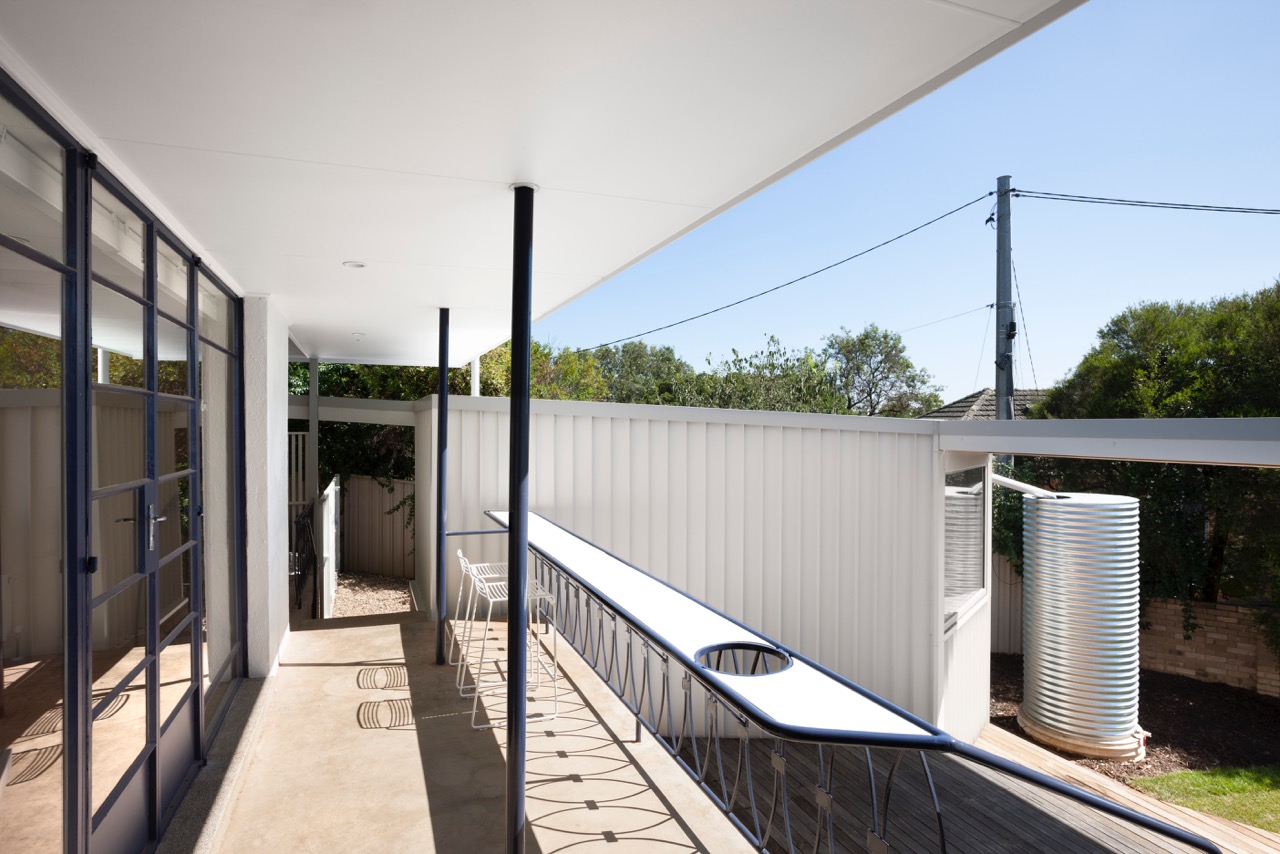 2015 AIA ACT Chapter Gene Willsford Award for Residential Architecture - Houses (Alterations and Additions)
2015 AIA ACT Chapter shortlisted for the COLORBOND Award for Steel Architecture