This small project uses a minimal number of architectural manoeuvres to create maximum sensory impact.
The subject is a 1959 'H plan' house and garage, in an inner Canberra suburb. A brittle gum towers over the house and reappears once inside the house and courtyards, encapsulating the experience of Canberra as a city in the landscape.
H House embodies city also in the courtyards, which encourage the social activities of the public square.
The first move is to retain the flow of the plan, including the enigmatic arrival sequence. Bathroom, kitchen and laundry are reworked within the existing spaces.
The second move is to place a new studio and balcony, above and overhanging, the central entry hall, providing new sheltered outdoor spaces. Access is by a spiral staircase placed centrally in the courtyard. From this point of prospect, one can see far distances and feel connected to the landscape.
The third move is to remove the roof of the rendered brick garage next to the courtyard and insert a small pool, open only to the sky. Standing on the pool ledge, one can look over the wall to connect, at a mid height, with both courtyard below and balcony above.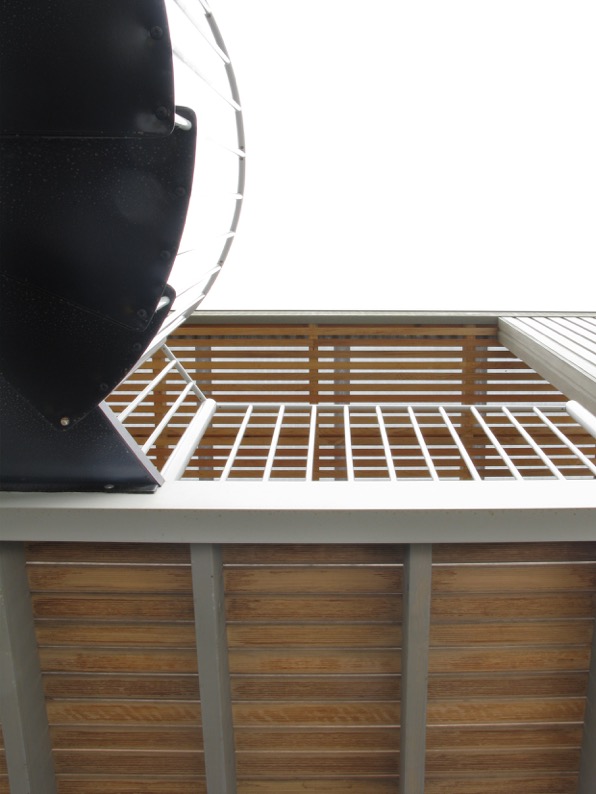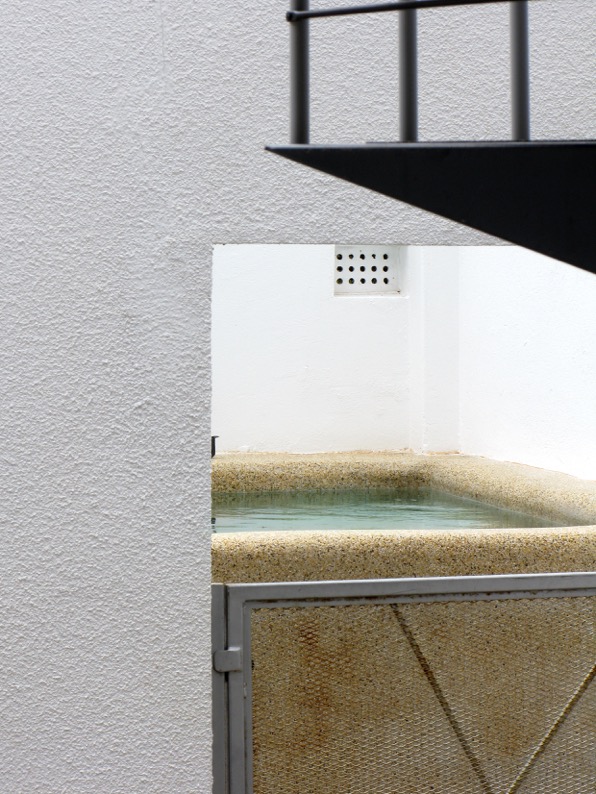 2010 AIA ACT Chapter Small Projects Award
2010 AIA ACT Chapter Canberra Medallion
Published in HOUSES 78 and SANCTUARY 15